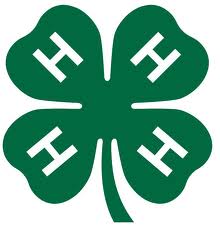 4-H CENTER
What is 4-H?
The goal of 4-H is to promote the positive, healthy development of young people by providing a variety of educational experiences.
4-H promotes experiential learning--learning by doing.

4-H is for youth from kindergarten through one year past high school.

The whole family can participate in some 4-H activities and adults can become adult volunteers.

Membership is free although the club may collect dues in order to support club activities.