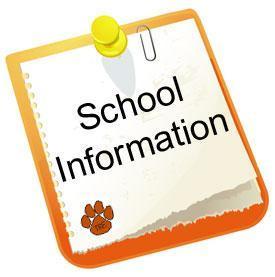 Letter from Superintendent/Principal
Lois Persons
Monday, December 09, 2019
December is definitely coming in full force. Having to have late starts this early in the winter season is new. Calling school off or having a late start is a decision that is not made lightly and is not about school finances. The district has a set number of school days. If we miss days, we may have to make them up. Again, finances are never part of the decision. If you have specific questions about this, please don't hesitate to contact me.
When considering a late start or school cancellation, we take into consideration the roads, the weather, and the safety of the students and staff. If you think it is better for your child to stay at home on a late start day, they will be excused. Either call the office or email attendance@isd698.org to say that your child is home due to the weather. The announcement will be made around 5:30 a.m. It will be on the news, the radio, the school website, and Facebook. You will also get a phone call, email, or text depending on how your preferences are set up in Campus Portal. You might get all three depending on your preferences. You can change your preferences by calling Lois or by logging into your portal account.
An Instant Alert went home to all the high school families regarding an app for tech devices, including phones, that allows the user to anonymously post on Snap Chat. Typically, when users are anonymous, they are unkind in their words. This is when cyber-bullying goes to the next level. It makes it difficult to give consequences when unkind comments are made anonymously. The staff in school are doing our best to hold students accountable for their words and actions. However, the words and actions that are done outside of school make this whole situation more difficult. As a parent, I like to think that my children would not be mean nor would they purposefully hurt someone. However, in certain circumstances, all children are capable of being unkind. One of the first steps to stopping this cyber-bullying is ensuring that you know what your child is putting on social media by checking their social media and having frank conversations about what the expectations are. If it were your child being bullied, either in person or through social media, you would want the parents of the children doing the bullying to stop the behavior from happening. We have seen the news and read articles talking about the repercussions of a child who is continuously bullied.
Another tough topic that I would like to address is this idea of "snitches" and "tattling." Imagine a child who has a classmate, or several classmates, who are saying or doing something to them they don't like. They are afraid to tell because they fear it will get worse, but they don't know how else to make it stop. The child finally has enough courage to tell an adult. The adult handles the situation by talking to the student or students, calls parents, and gives a consequence. In return, the student or students call the child a "snitch" or a "tattle tale" because the child told an adult. Please talk to your children about how much courage it takes to come forward and how teasing someone for having that courage is unacceptable. We need the students to trust us to take care of things, but we need them to be able to trust their classmates to not tease them when they do show courage. The issue with bullying and cyber-bullying is that when children tell an adult what is going on, they fear the backlash of the person or persons doing the bullying, as well as students not involved. This fear stops them from telling and the bullying continues. Let's make Floodwood School a safe place for all students by letting them know it is okay to tell an adult. This can happen when students understand that it takes courage to tell, and they should be celebrating their classmates for telling rather than teasing them.
I would like us to start a task force to come up with a plan on how to stop bullying and cyber-bullying in our school. I am looking for staff members, parents, and students who would be interested in coming up with a plan and executing the plan. I would like our first meeting to begin as soon as we come back in January. January 6th would be a great time to start. Please let me know if you are interested.
We had two instances last week where the police were in the building for official business. The incidents were not related to each other. As frustrating as it may be for you as a parent to not know what it going on, by law, we are required to protect the privacy of anyone involved. Please know that if a threat that could result in immediate danger or harm to students and staff, you would be informed of the threat. If you are informed of police in the building or a lockdown without notification of a threat, you can be sure the issue is specific to a student and not the building. I am hoping this explanation will help ease your worry.
The K-12 Winter Program is Tuesday, December 10th at 6:00 p.m. We hope you are able to attend and enjoy the performances of the students and our band director, Mr. Root.
The PK Winter program will be Thursday, December 19th at 11:30 a.m. The preschoolers are always fun to watch.
Mid-Quarter reports will be available after December 13th. This is a time for you to check your child's progress and connect with teachers before the end of the quarter.
The Winter Break this year will be from December 23rd to January 3rd. We will welcome the students and staff back on January 6th. This will also be the Organizational Meeting for the School Board.
Have a great holiday season!
Dr. Rae Villebrun, Superintendent/Principal
cell: 701-278-1599
office: 218-476-2285 ext. 70102
email: rvillebrun@isd698.org
Floodwood School: Preparing all students to succeed.