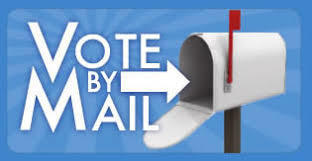 Operating Referendum Reminders - updated 3/15/19
Lois Persons
Friday, March 15, 2019
On March 7th, a notice of election along with other information was mailed to all property tax owners and registered voters in Floodwood School District that were on file with the county. The mailing was sent to the addresses the county has on file. If you did not get this mailing, contact Lois Persons.
Reminder for the agricultural property tax payers… the operating referendum is only taxed on the house, garage, and ONE ACRE, which is called RMV (Referendum Market Value.) To get your RMV, please contact the county you reside in. The estimated referendum tax rate is .29130% of your RMV. Also, reminder that your house and garage value being taxed on is the tax assessment value, not retail value.
On March 20th we will be sending out the ballots to registered voters at their address on file at the County Election Department as of March 19th. If you have any doubt if your mailing address is correct at the County Election Department, you can contact St. Louis County at 218-726-2385. If you live in Aitkin County, call 218-927-7354.
If you will not be home from March 20th-April 9th and wish to vote, you may request an absentee ballot now from Lois Persons. You will need to submit an Absentee Ballot Application in order to get a ballot sent elsewhere.
You will not automatically get a ballot mailed to you if you are not registered to vote. If you are not registered to vote and you live in the Floodwood School District, you can preregister online at mnvotes.org. The deadline to preregister to vote is March 19th. You can still register to vote after that date by contacting Lois Persons. You will then receive a non-registered application along with an absentee ballot.
If you are a college student living away from the district, and your parents live in the Floodwood School District, whether you are a full-time or part-time student, you may register to vote in Floodwood. If you are registered to vote elsewhere and wish to vote in the Floodwood election, you will need to request an absentee ballot from Lois Persons and get the non-registered voter material -or- preregister online at mnvotes.org by March 19th.
The polling place at Floodwood School office will be open on Election Day, April 9th, from 4PM to 8PM should you prefer to personally deliver your ballot vs. mailing it. The counting of the ballots will take place at 8PM.
If you have any questions, please contact Lois Persons, Administrative Assistant at Floodwood School at 218-476-2285 ext. 70108 or lpersons@isd698.org. For more information, see the district website.