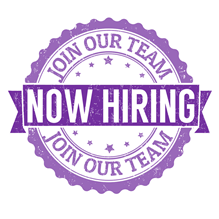 P-T Community Education / Communications Coordinator
Lois Persons
Tuesday, July 23, 2019
Position: P-T Community Education / Communications Coordinator, starting as soon as possible
This combined position will develop and deliver a system of community education, manage a system of facilities use, provide communication of all school events to the staff and public for the school district via internet, newspaper, school sign, school TV, and handouts.
Qualifications: No license required. Candidate must be competent in Word, Excel, grammar, and organizational and human relation skills with ability to learn district's website (rSchool) and electronic sign and TV system for publications.
Salary: $12.70 per hour, 7.5 hours per week with flexibility
Deadline: open until filled
Questions may be directed to: Dr. Rae Villebrun, Superintendent/Principal at 218-476-2285 X70102 or rvillebrun@isd698.org.
The Floodwood School District #698 does not discriminate based on sex, disability, race, color, and national origin.