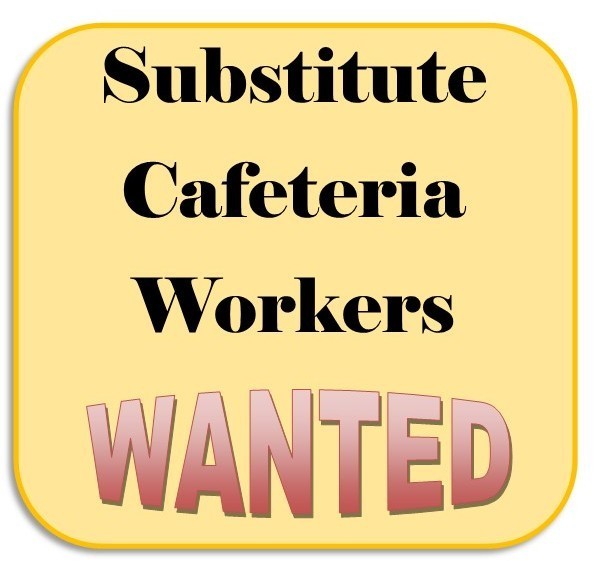 Substitute Cafeteria Assistant & Cook
Lois Persons
Thursday, November 07, 2019
SUBSTITUTE CAFETERIA POSITIONS AVAILABLE:
Substitute P-T Cafeteria Assistant - $12.70/hour
Substitute Cook - $14/hour
Description: The food service program is looking for self-motivated individual(s) to cover a 2.5 hours a day (10:30AM-1:00PM) Cafeteria Assistant position as needed, and to cover a maternity leave in late March. A substitute Cook is also needed. One candidate could cover both positions (we could cover within if subbing for the Cook on occasion.) Training time will be provided.
Candidate(s) must be reliable, flexible, and have the ability to work well with the staff and students.
Job Duties for Cafeteria Assistant: Operate cash & operating system students and staff use to purchase food, and help clean (dishes, tables, floors, etc.)
Job Duties for Substitute Cook: Prepare Breakfast and Lunch with pre-planned menu.
Application Procedure: To apply, complete a "Non-Certified" employment application and a background check form.
Questions? Contact Siobain Riley, Head Cook at sriley@isd698.org or 218-476-2285 ext. 70269.
The Floodwood School District #698 does not discriminate based on sex, disability, race, color, and national origin.