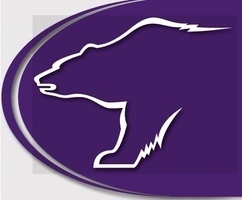 Daily Bulletin for December 5, 2019
Lois Persons
Thursday, December 05, 2019
Good morning Floodwood students and staff. Today is Thursday, December 5th.
The hallway decorating contest starts this week for 7-12th grade and staff! Here are the themes and hallways for each group:
7th grade - Polar Express - outside the gym and concessions area to ramp
8th grade - Old Fashioned Christmas - cafeteria to north doors
9th grade - Tropical Christmas - front entry to first hallway
10th grade - Grinch Christmas - outside band room to library hallway
11th grade - Christmas around the world - hallway that splits the 2 main hallways by band room
12th grade - Elf movie Christmas - Senior Hallway
Staff - Winter Wonderland - Library Hallway
Any students in grades 7-12 who would like to work on their hallway decorating before school this week need to email Ms. Stupke or stop by her office. Judging will take place December 10th for all grades, and you have till 4pm on the 10th to complete your designs.
Elementary-There will be a Christmas door decorating contest starting this week! Best decorated door gets an ice cream party.
A representative from the United States Air Force will be here on Dec. 10 during senior high lunch to meet with interested students.
Talent Search Juniors: permission slips are due tomorrow for the ACT practice test. The ACT is a college entrance exam and is also used for scholarship applications; it is important to become familiar with the test format. Practice test will take place Dec. 12th.
Any and all students that build craft stick or toothpick bridges, you must pick it up by Friday if you want to keep it. If there are any left in by Friday afternoon in Root's office, they will be thrown away.
Secret Santa shop is open! It will be open every day through Dec 6th until 4pm, and is available to all students, staff, and community members. Located in stem room across from the office.
Sports Pictures have been postponed until Monday, Dec. 16th. You will be getting sports picture packets by next week.
Today's lunch is cheeseburger, sweet potato fries, cucumbers, fruit, and milk
Tomorrow's cold cereal snack pack and raisins
Paws up to the students caught roaring with pride: Thank you for setting a good example to students and staff!
Have a great day and make good choices!