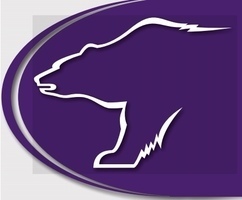 Daily Bulletin for December 9, 2019
Lois Persons
Monday, December 09, 2019
Good morning Floodwood students and staff. Today is Monday, December 9th.
I pledge Allegiance to the flag of the United States of America and to the Republic for which it stands, one nation under God, invisible, with Liberty and justice for all.
Good luck to the Lady Bears in their home game tonight against Mesabi East!
Take a trip to Bentleyville! Community Ed is sponsoring a trip to Bentleyville Sunday December 15th. The Bus will depart Floodwood school by 4pm and return by 8pm. Cost is $5 for students and $8 for adults, all students 8th grade and under must have a chaperone attend. Please turn all money and permission slips in by this Friday, Dec 13th by 3pm. Please contact Jaimen Davis for more information. Extra permission slips will be in the office.
Any students in grades 7-12 who would like to work on their hallway decorating before school this week need to email Ms. Stupke or stop by her office. Judging will take place December 10th for all grades, and you have till 4pm on the 10th to complete your designs.
Elementary-There will be a Christmas door decorating contest starting this week! Best decorated door gets an ice cream party.
A representative from the United States Air Force will be here tomorrow during senior high lunch to meet with interested students.
Sports Pictures have been postponed until Monday, Dec. 16th.
There will be a student council meeting this Wednesday during senior high lunch in the band room.
Today's lunch is sloppy joes, French fries, peas, fruit, and milk
Tomorrow's breakfast is breakfast wrap, fruit cup and juice.
Paws up to the students caught roaring with pride: Thank you for setting a good example to students and staff!
Have a great day and make good choices!