First Grade helped plant trees in the school forest. Please excuse the previous 2 accidental publishes without the pictures.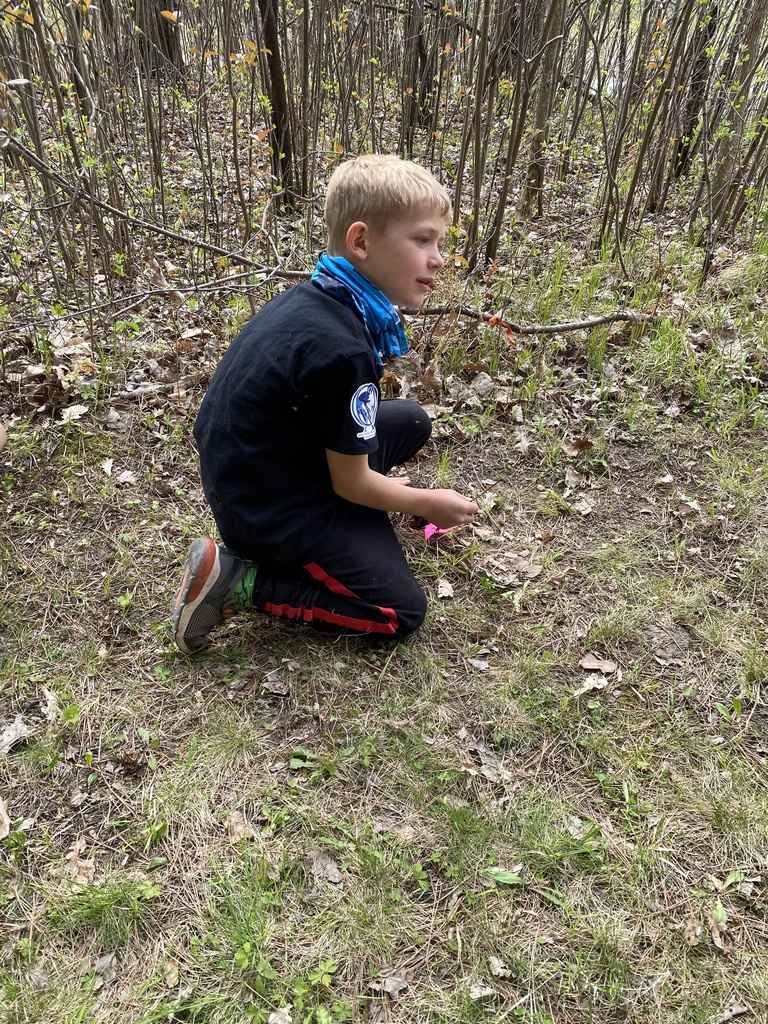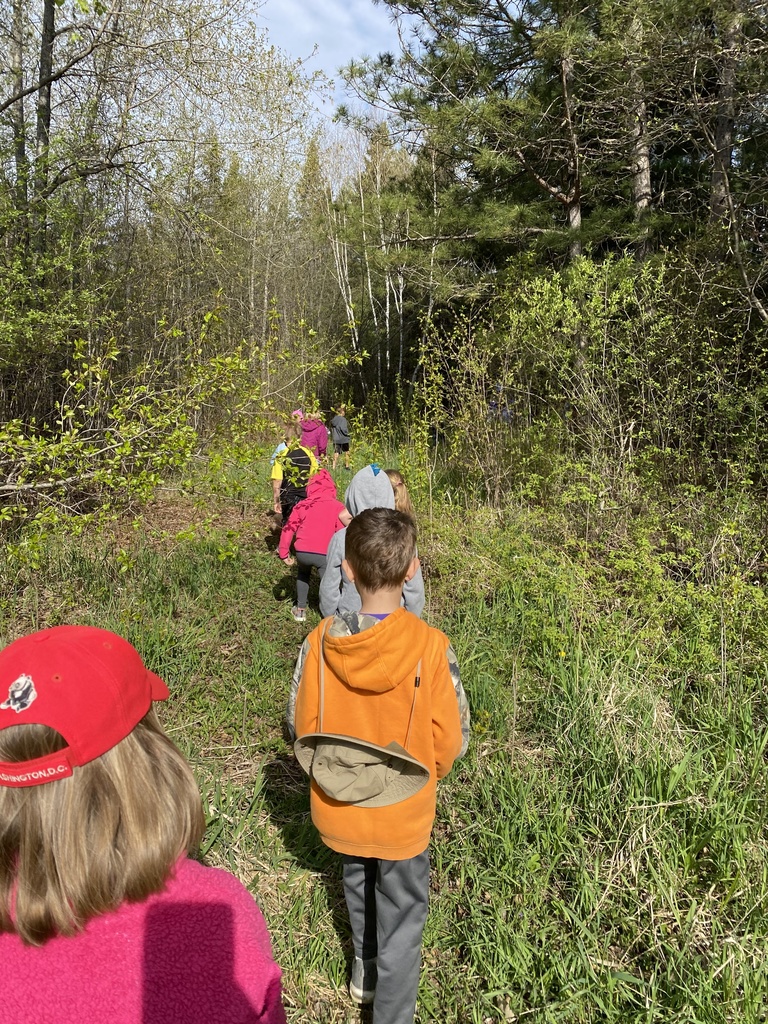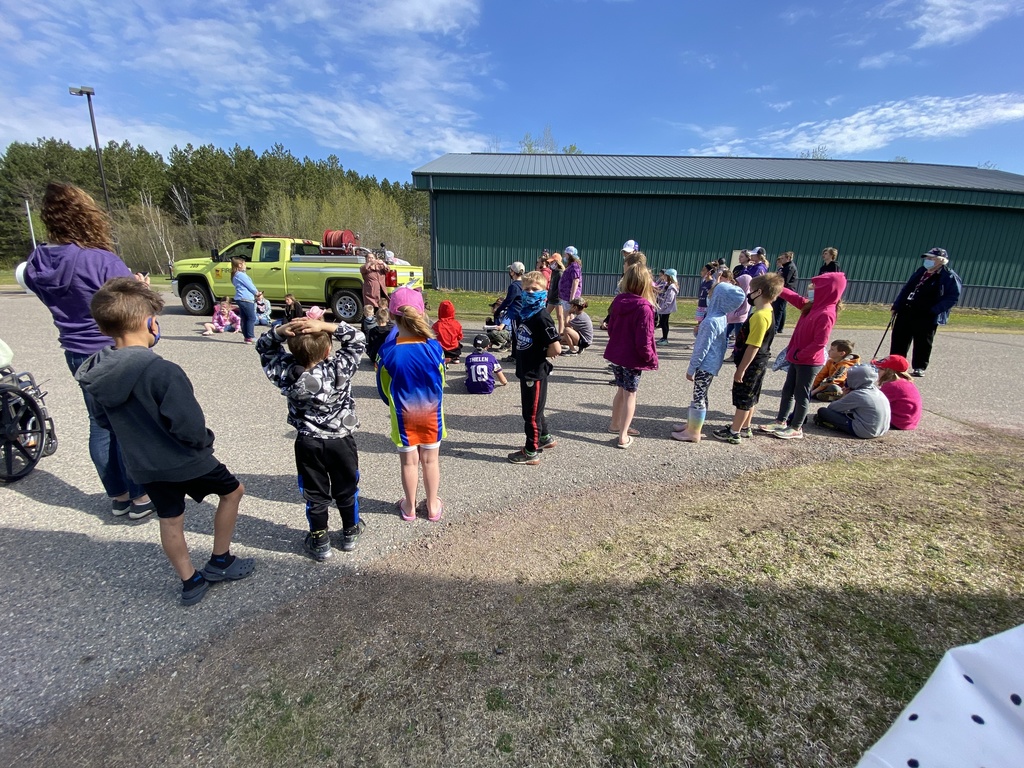 First Grade helped plant trees in the school forest.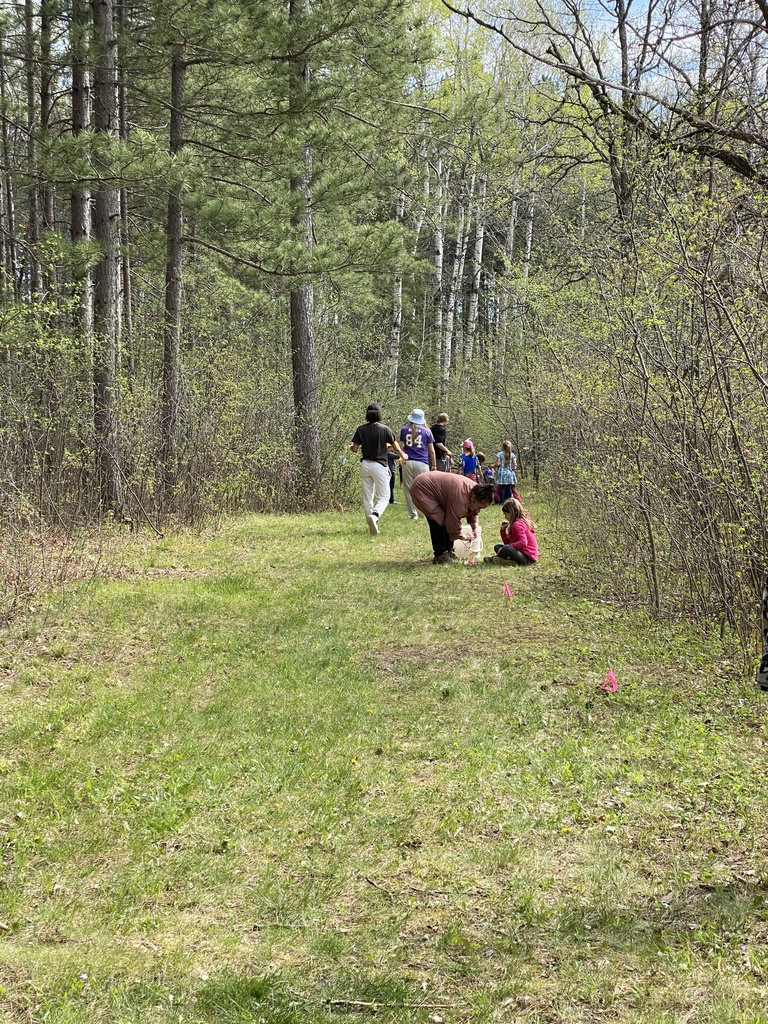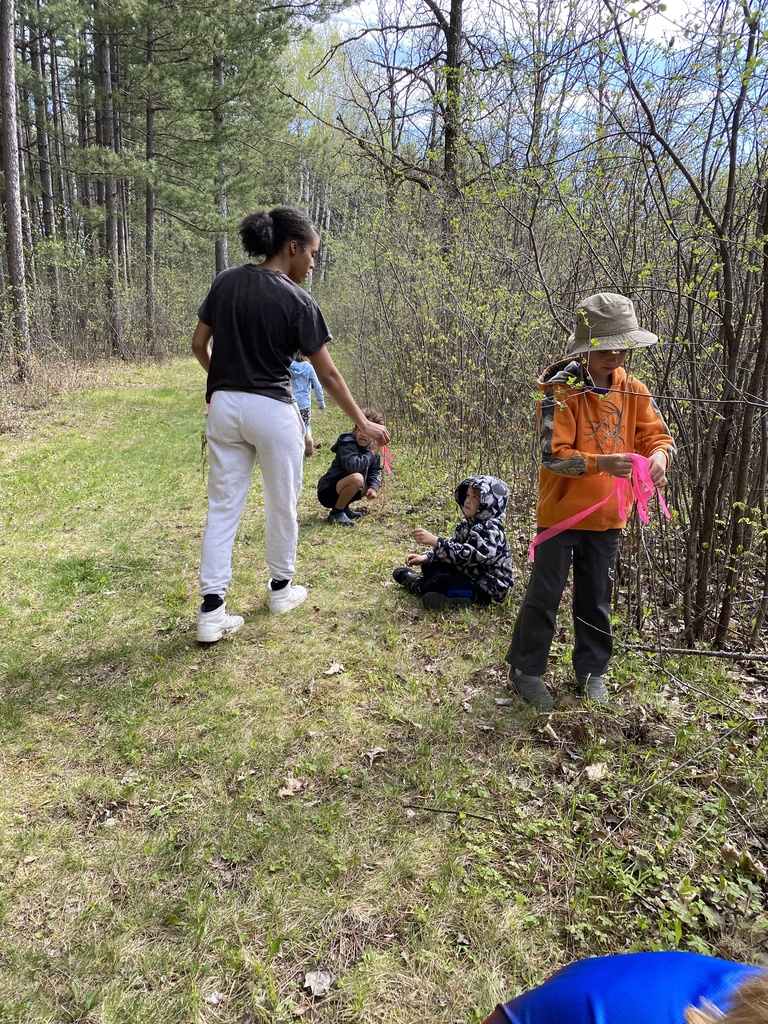 First Grade helped plant trees in the school forest.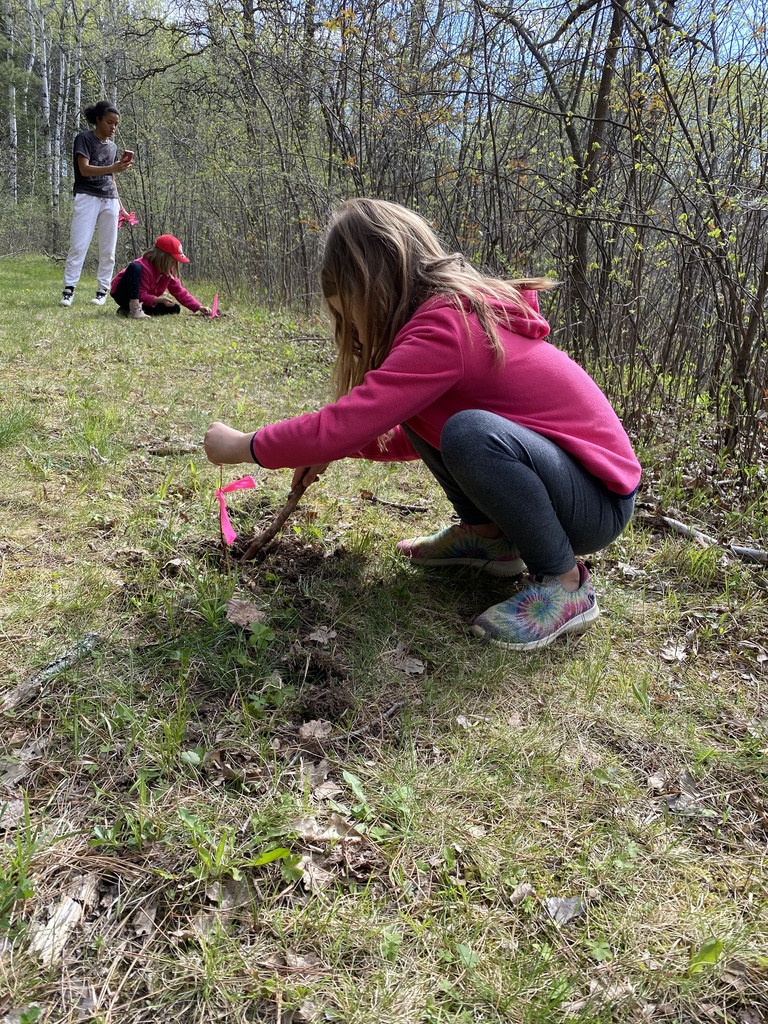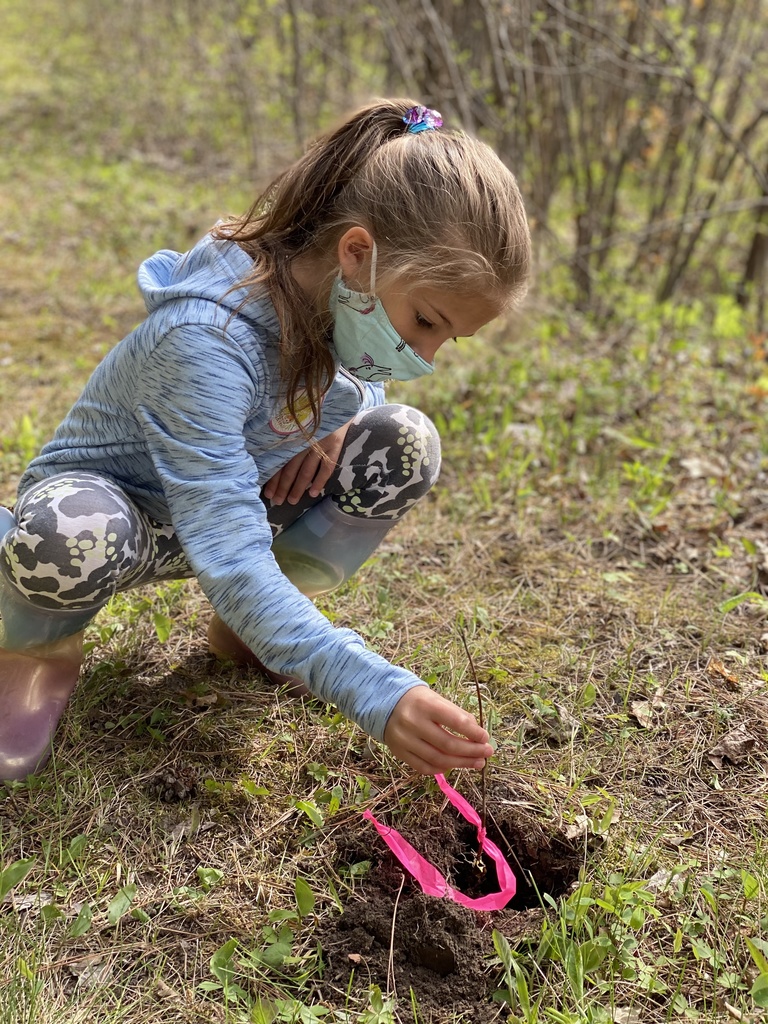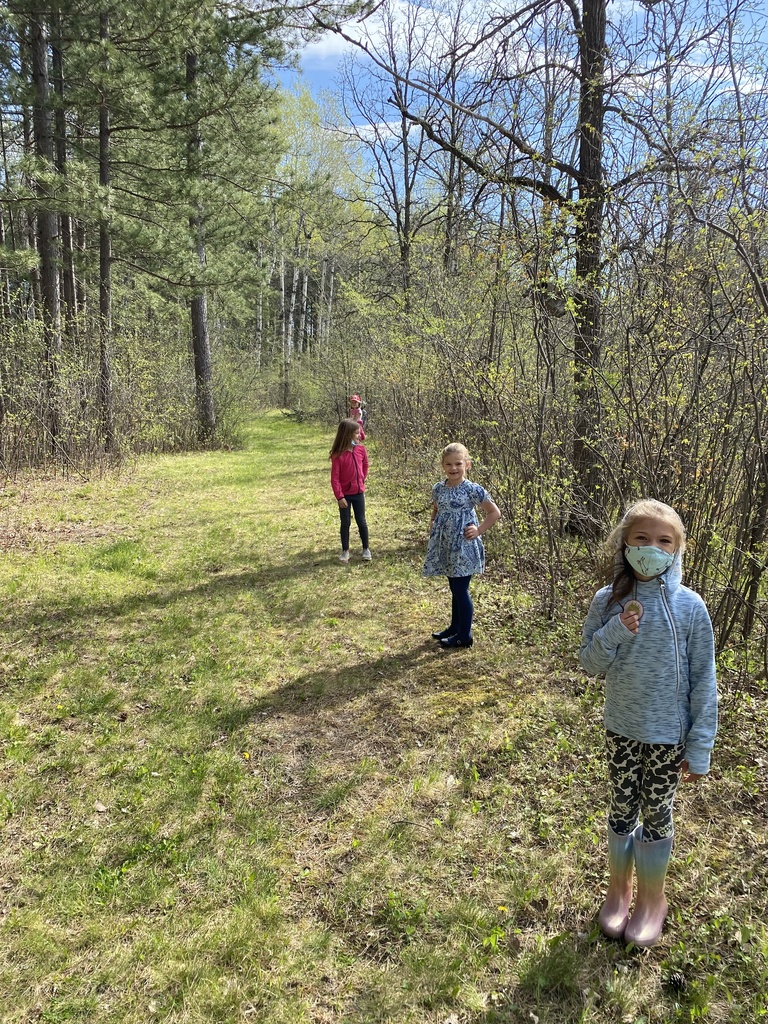 First Grade enjoyed planting trees with their high school helpers, Nakaiyah and Darby.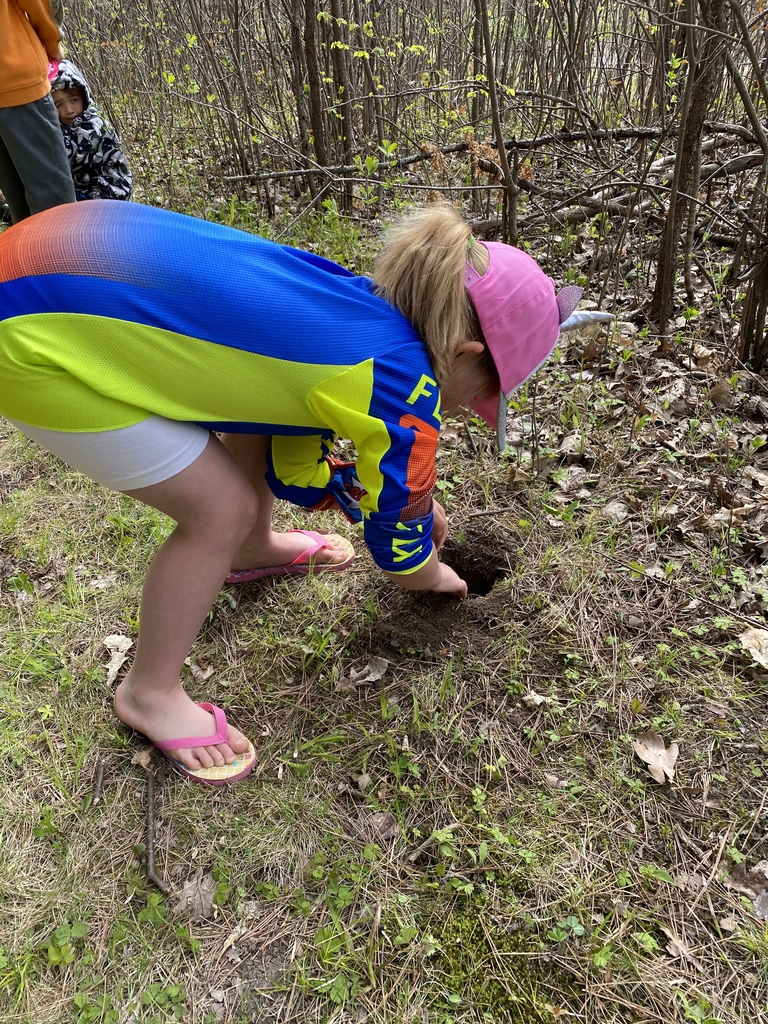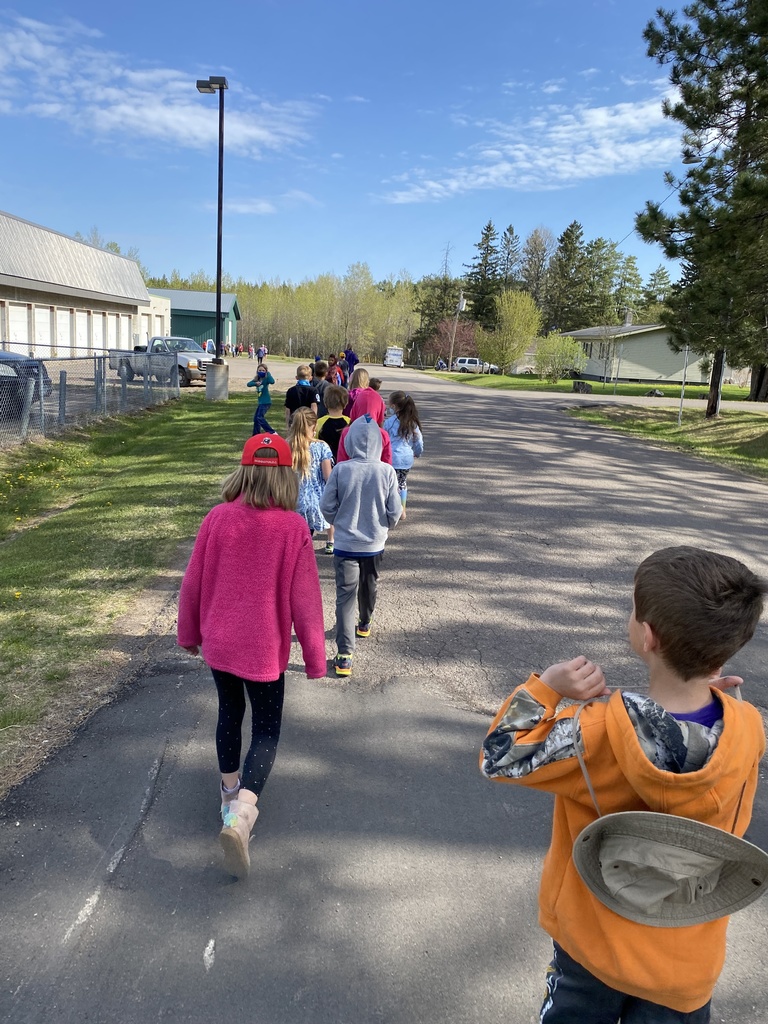 More tree planting photos.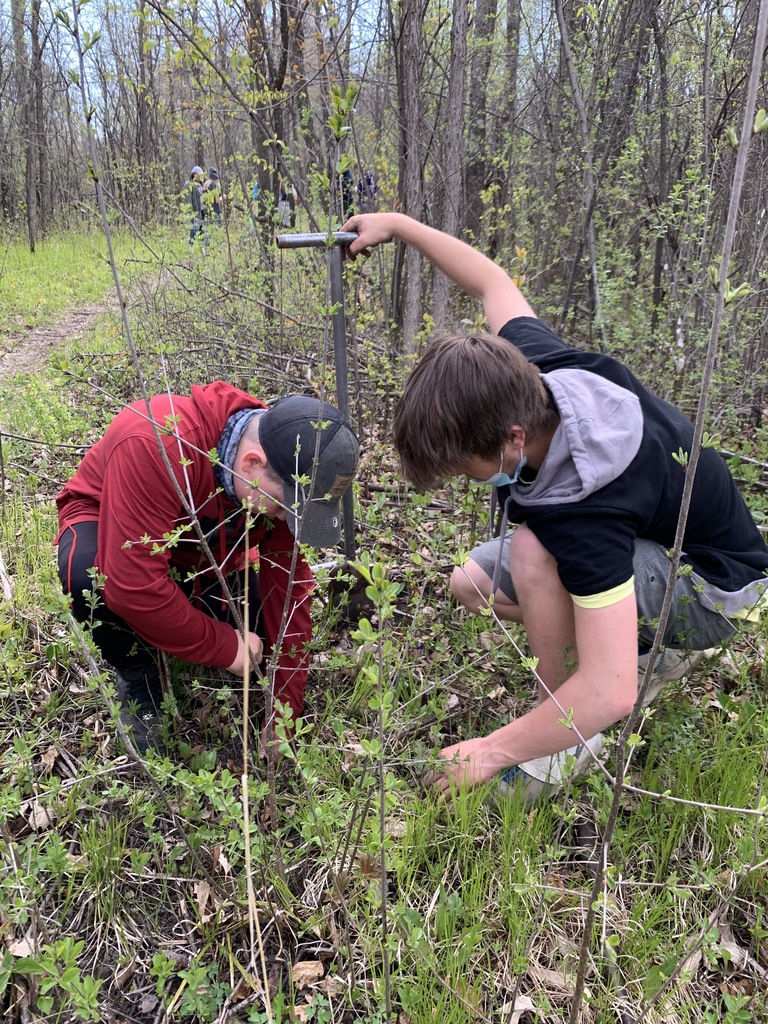 Floodwood Students had a fun time improving our school forest by planting trees. They planted 50 silver maples and 50 black walnut seedlings. The seedlings are marked with neon pink ribbons to help identify their location. Please help us by keeping the seedlings safe from trampling/cutting until they are large enough to survive. We are hoping the black walnut will help to inhibit some of our invasive buckthorn growth.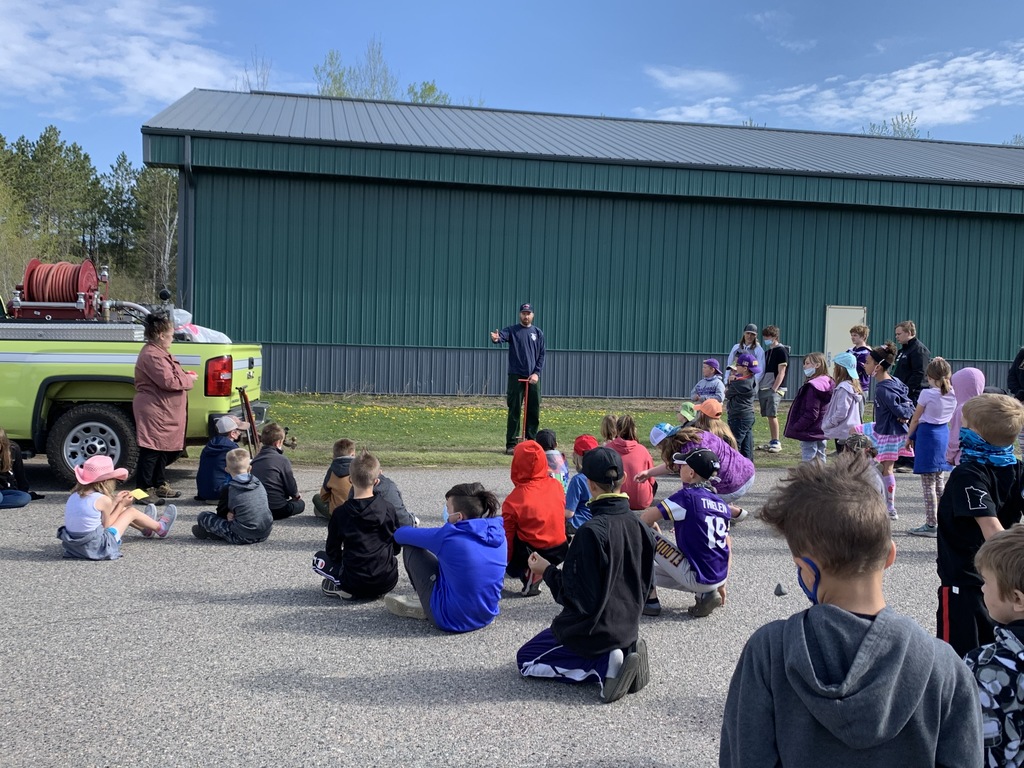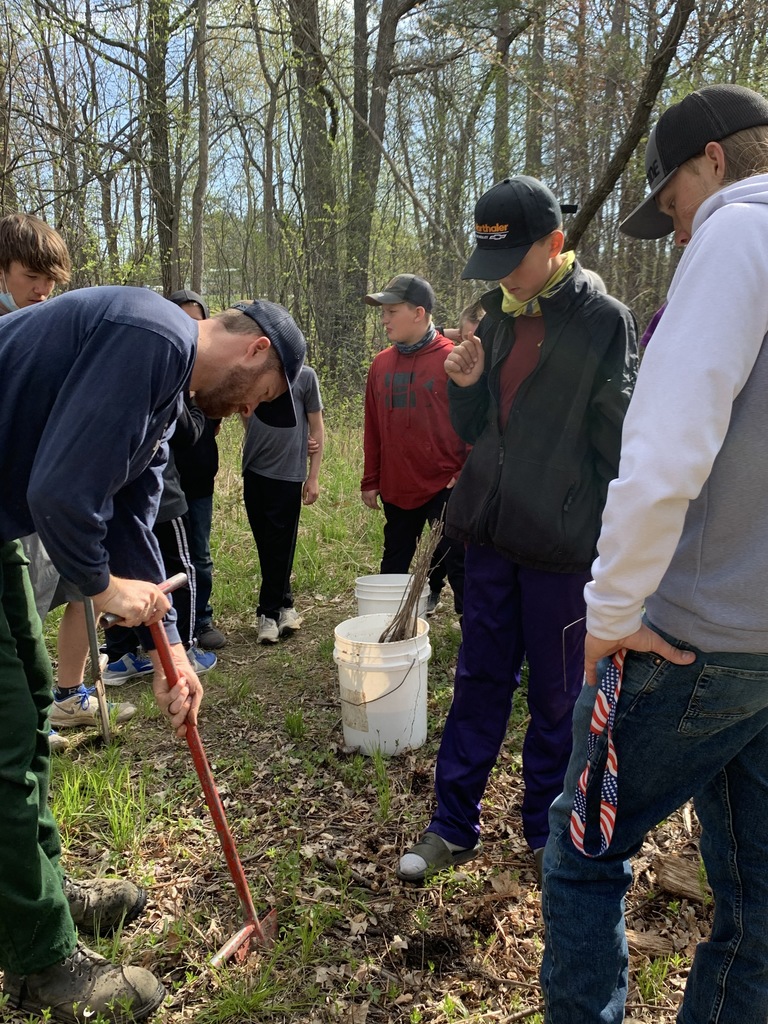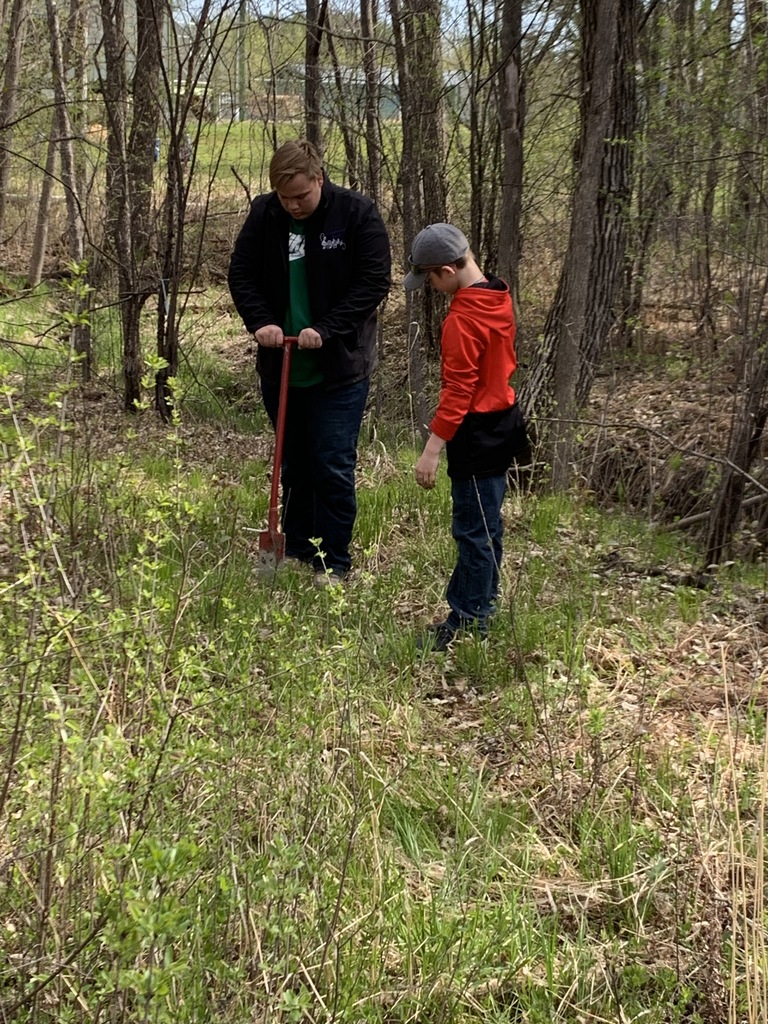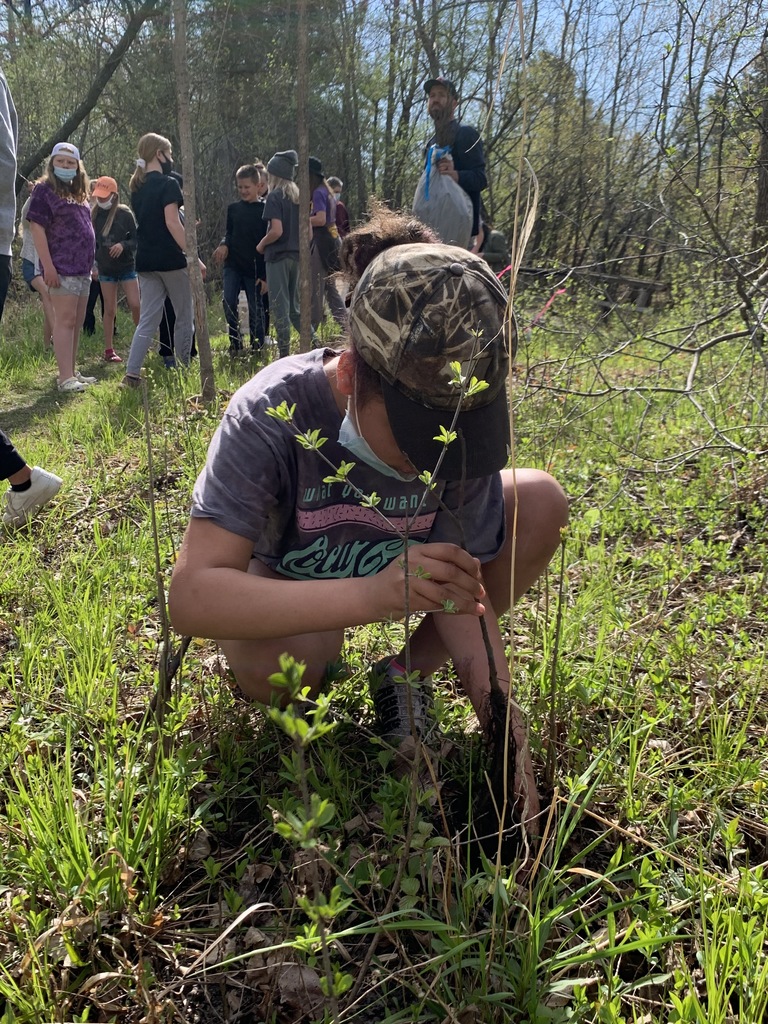 We appreciate all of our substitutes, but today a big SHOUT OUT goes to Ms. Jennie Hanson!!! Through rain, sleet, snow, and a pandemic... we can always count on her. THANK YOU MS. HANSON!! #PolarPride #MsJennieHansonAppreciationDay #HatDay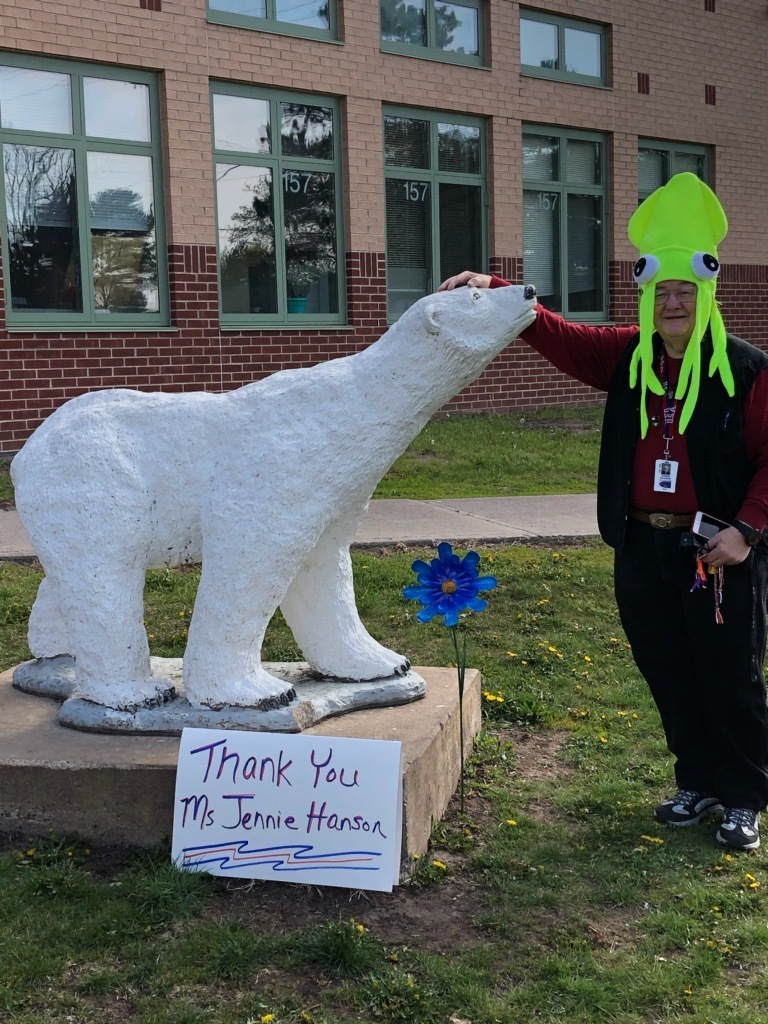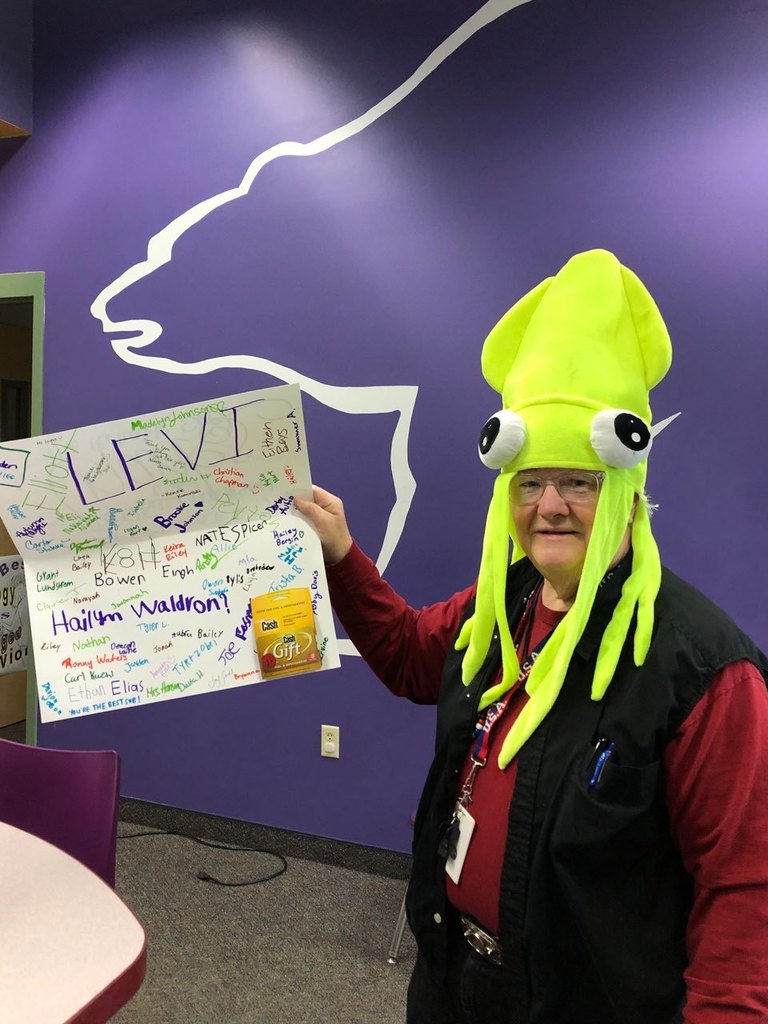 Happy National School Nurse Day! Yesterday, Floodwood School staff showered our incredibly wonderful School Nurse, Nurse Sarah, with flowers and thank you sticky notes on her door. Thank you to all the nurses out there, but an especially BIG thank you to Nurse Sarah for her dedication to keeping Floodwood School students and staff safe! We all appreciate the passion and heart you put into your work. #NationalSchoolNurseDay #FloodwoodSchool #PolarPride #Greatinthe698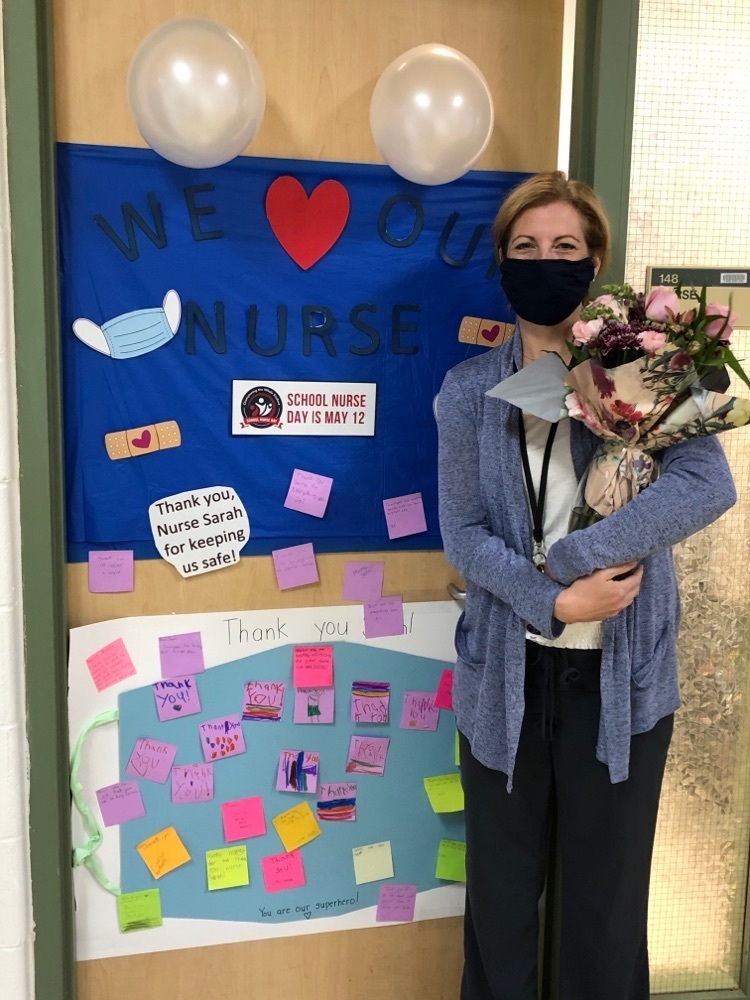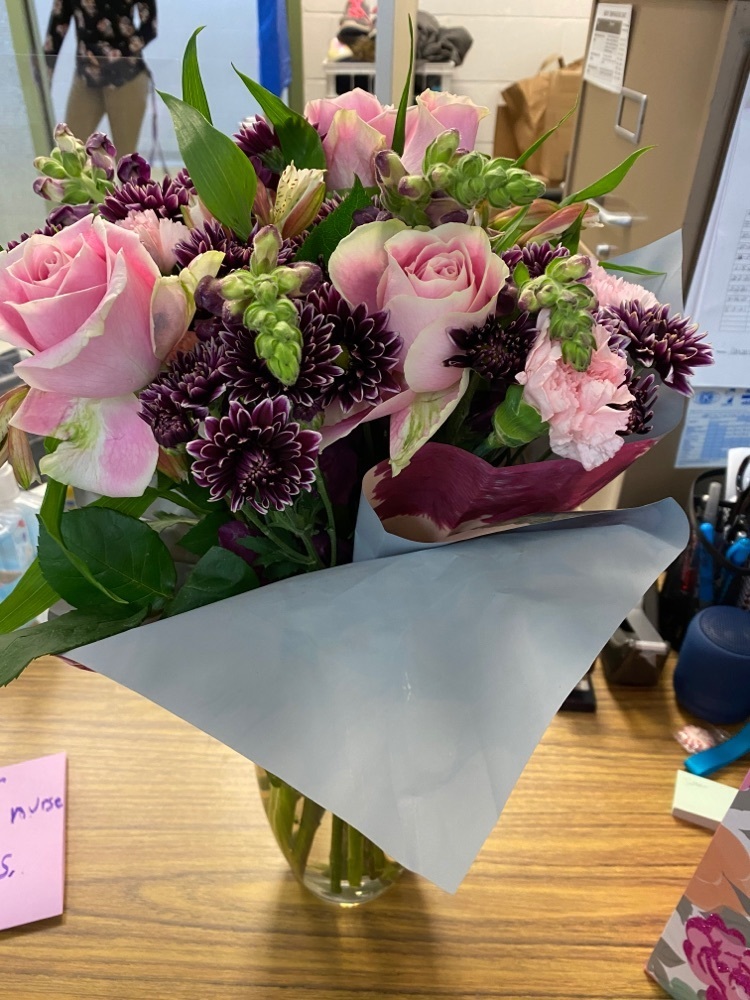 This week, we are celebrating the AMAZING teachers of Floodwood School! Take a few minutes today to email your child's teacher to let them know how much you appreciate them. THANK YOU, FLOODWOOD TEACHERS! This year has been a little chaotic. Your dedication to making it a great year for your students and colleagues is appreciated.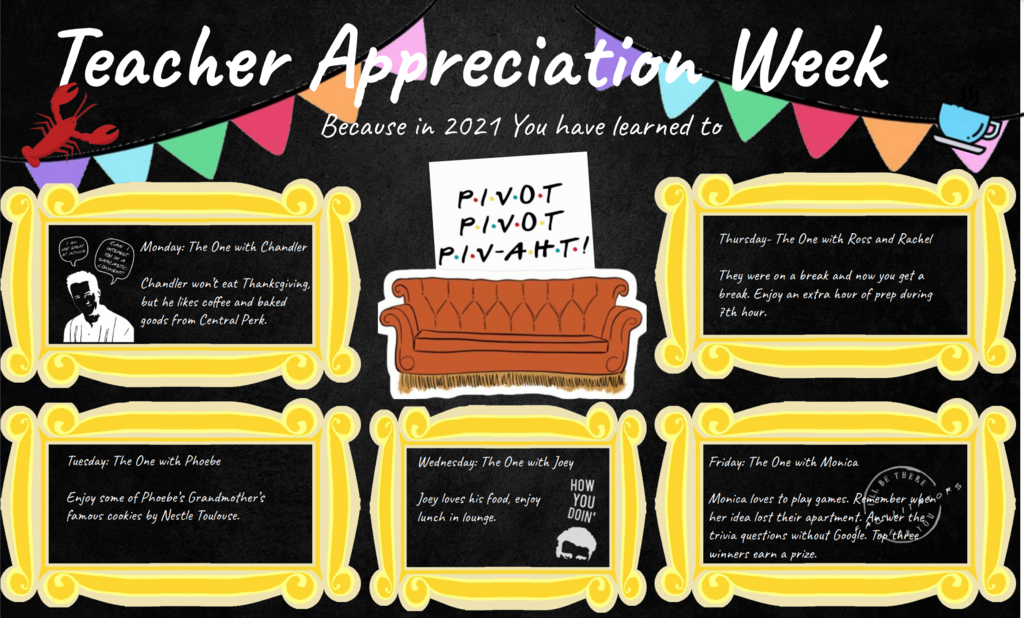 Oh, you know - just Floodwood School staff dancing💃🏻🕺🏻 into the MCA testing knowing our students are going to ROCK🤘🏽the house. Yesterday Floodwood School staff put on a dance number to help get our students ready for testing. You've got this, Floodwood. 💪🏽 #PolarPride #FloodwoodSchool #Greatinthe698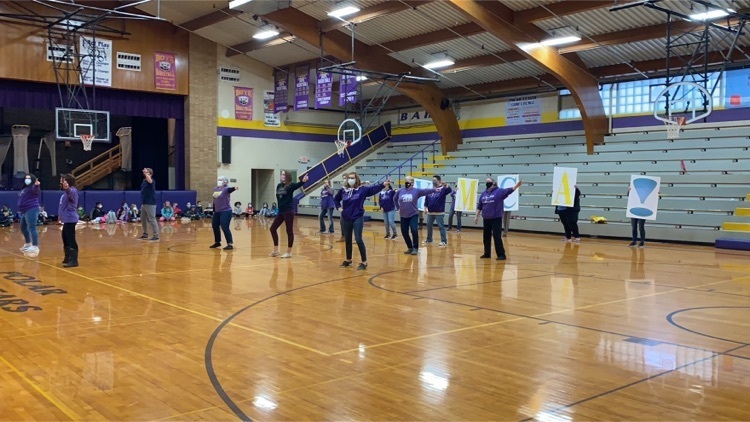 An outdoor journal session with picnic, long hike, and STEM lab makes for a memorable day in kindergarten!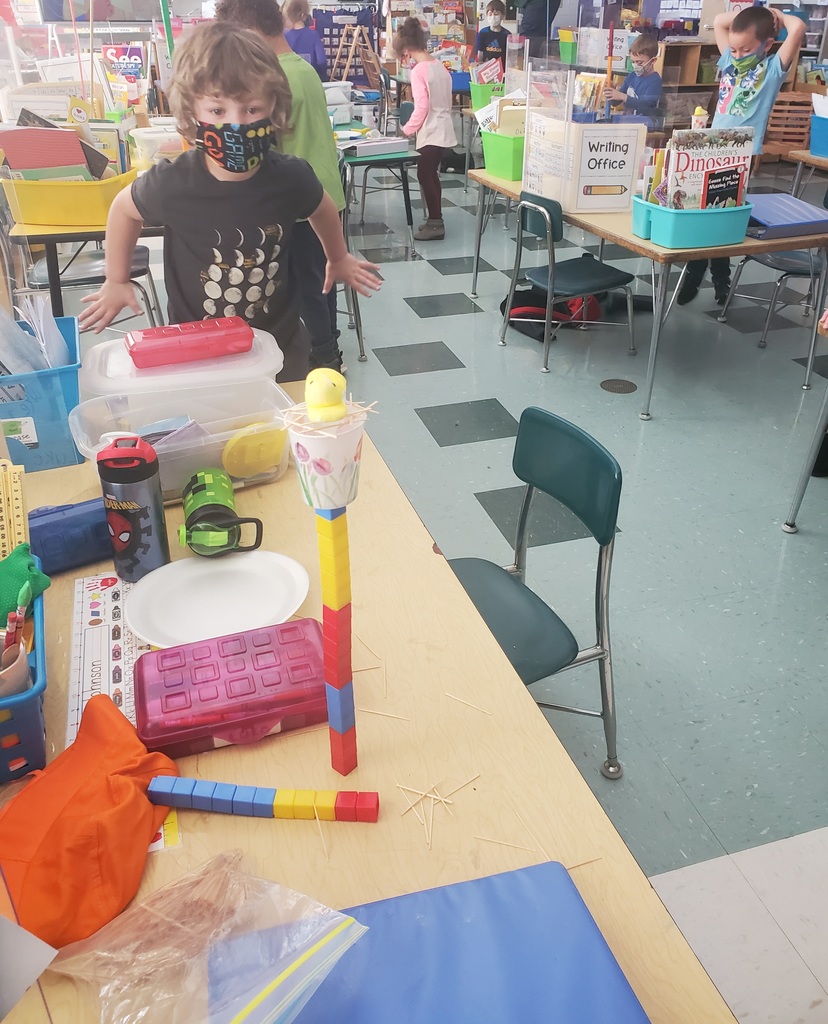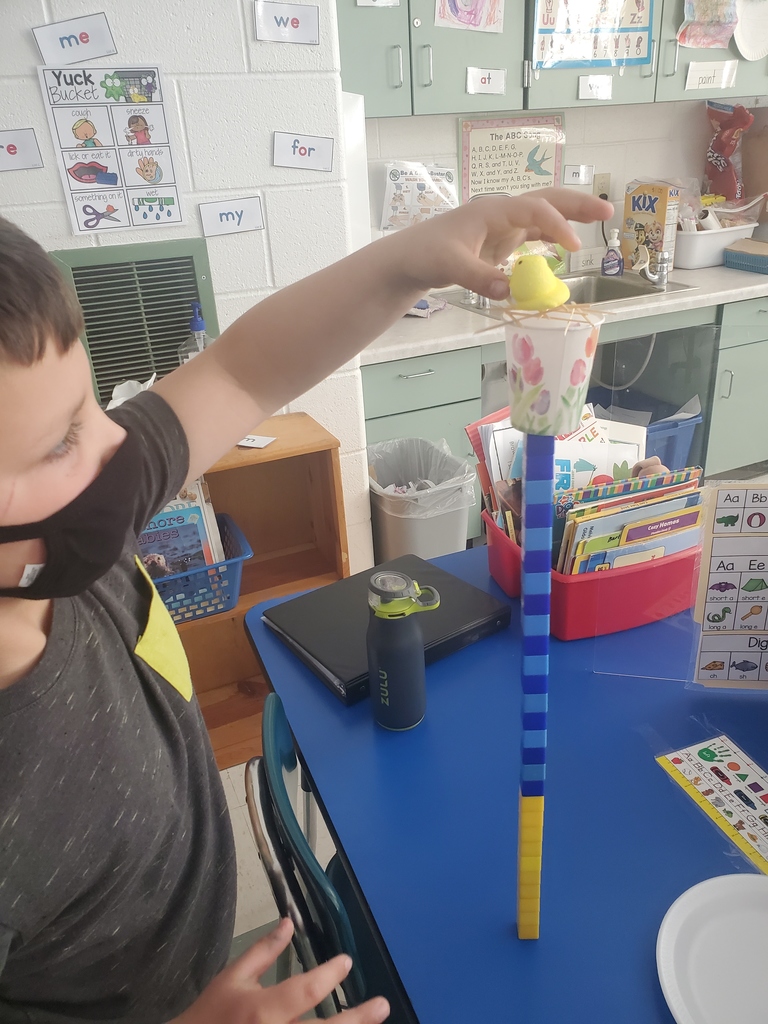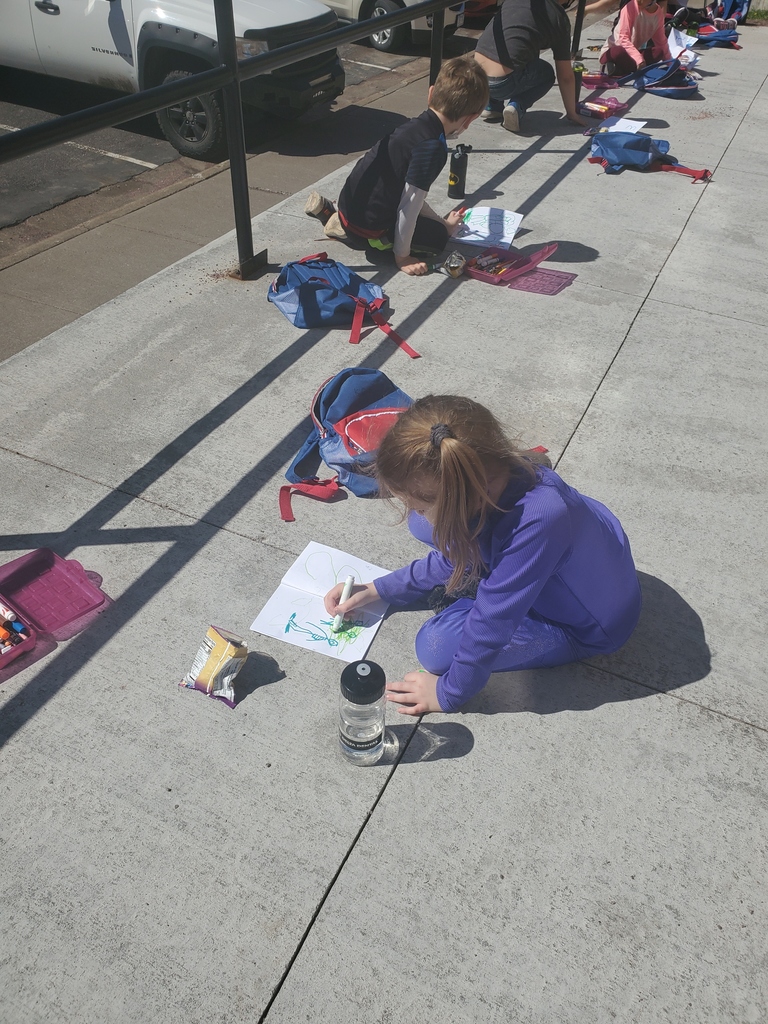 NEWSLETTER OF APRIL 16, 2021 Last day to schedule an appointment in order to be fully vaccinated by graduation is April 23rd. CLICK HERE FOR NEWSLETTER:
https://5il.co/rn4o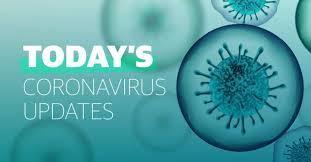 A SHOUT OUT to the 3rd Quarter Honor Roll Students! Click here for Honor Roll:
https://5il.co/rjvk
#PolarPride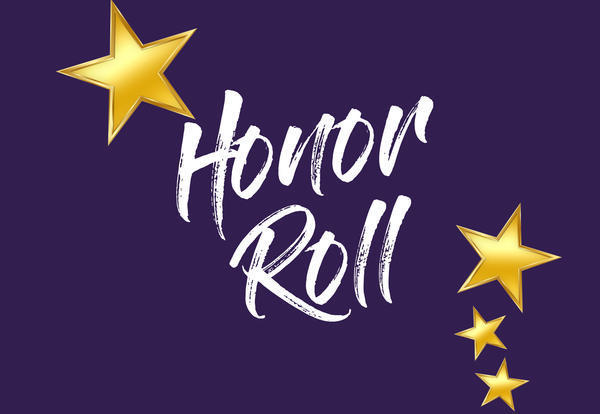 Due to an increase in cases this week at school and in the community, we have consulted with The Minnesota Department of Health. It has been advised we do a two week "reset" where we go to Distance Learning for all students. The intent is to have families quarantine, if possible, to help stop the spread of the virus. Here is the plan: * No school March 29th (planning day) and April 1st, 2nd, 5th or 6th, due to Spring break * Floodwood Connect starts on Tuesday, March 30 through Friday, April 9th * Return to in-person learning on Monday, April 12, if the number of positive cases goes down Please order an at home saliva kit from MDH and test your student if they show symptoms. Order your test kit here:
https://www.health.state.mn.us/diseases/coronavirus/testsites/athome.html
If you have positive cases within your family between now and April 12, please notify the school. We will have no students in the building during the "re-set." This means there will be no extra support or childcare on Wednesdays. We understand this can be a hardship on families and a loss of extra support for students. We look forward to resuming the regular Wednesday schedule of child care and extra support as soon as we can. During the "re-set," there will be no school sponsored activities. All school activities will be cancelled or rescheduled. The school board meeting scheduled for March 29th will be held virtually. A link is posted on the top of the agenda which can be found on the school website, if you would like to attend virtually. The Fitness Center will also be closed during this time. Students will take their tech device home today. Monday, March 29th, will be a No School day for the students so that teachers have time to plan. Teachers will connect with families on Monday or Tuesday to share the plan for the rest of the "re-set." We appreciate our families' flexibility and understanding during this time, and the entire school year. We will continue to do our very best to keep students in school as much and as safely as possible. Thank you and stay well! Sincerely, Dr. Rae Villebrun Sarah Marshall Superintendent/Principal School Nurse, COVID Coordinator

STEM Team-Building Challenges: Growing and Learning Together Teachers worked through a number of STEM challenges during a recent professional development day. Together, we can see challenges as opportunities to learn and grow!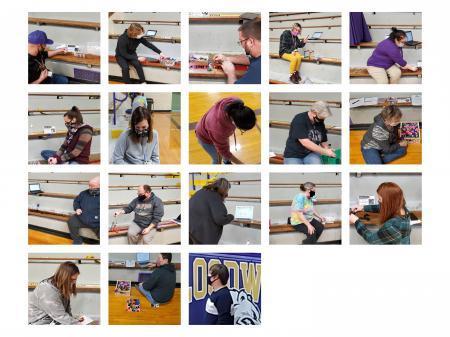 More outdoor fun in the sun!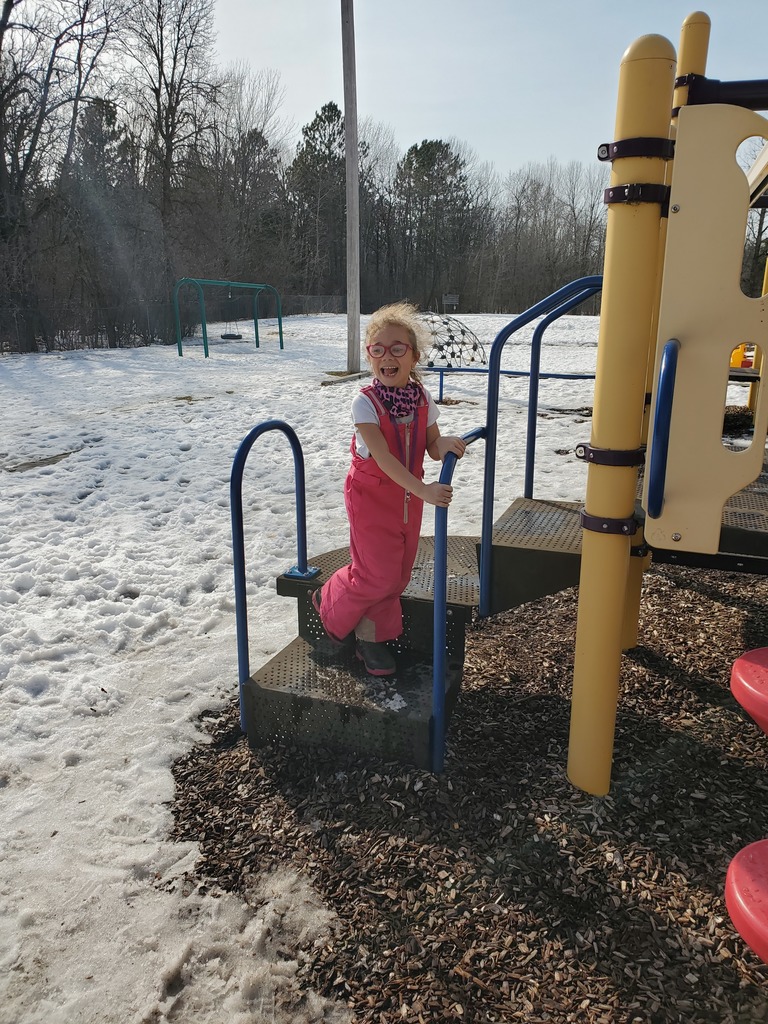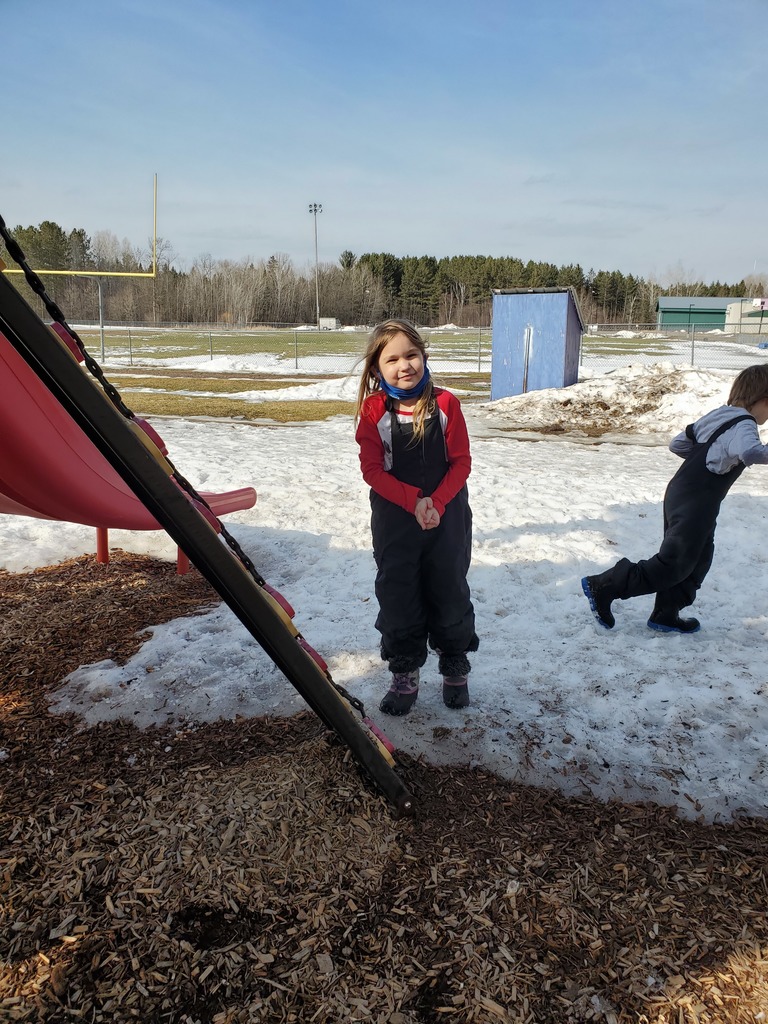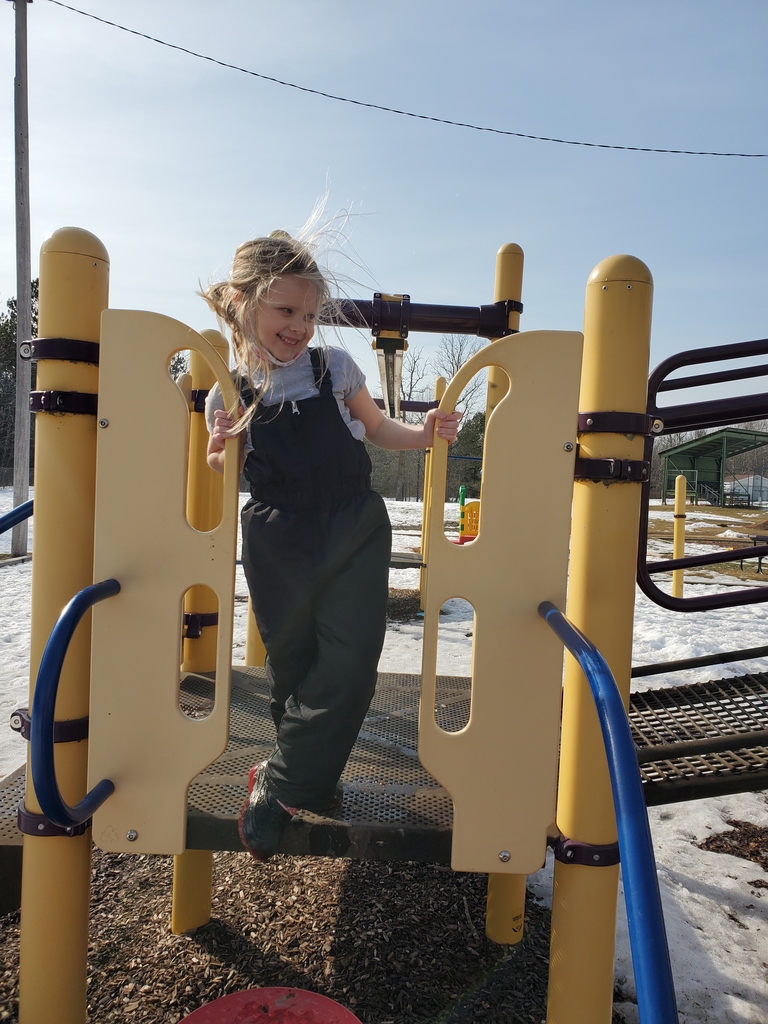 Break time! Kindergarten students enjoyed playing in the warm weather and looking for signs of spring.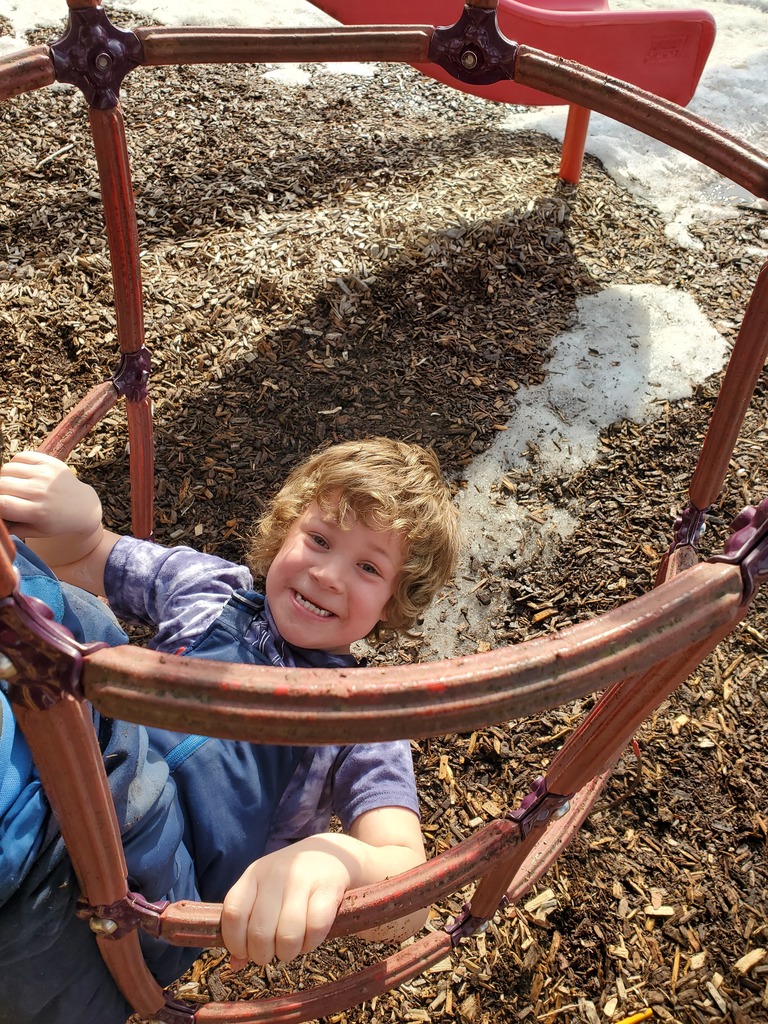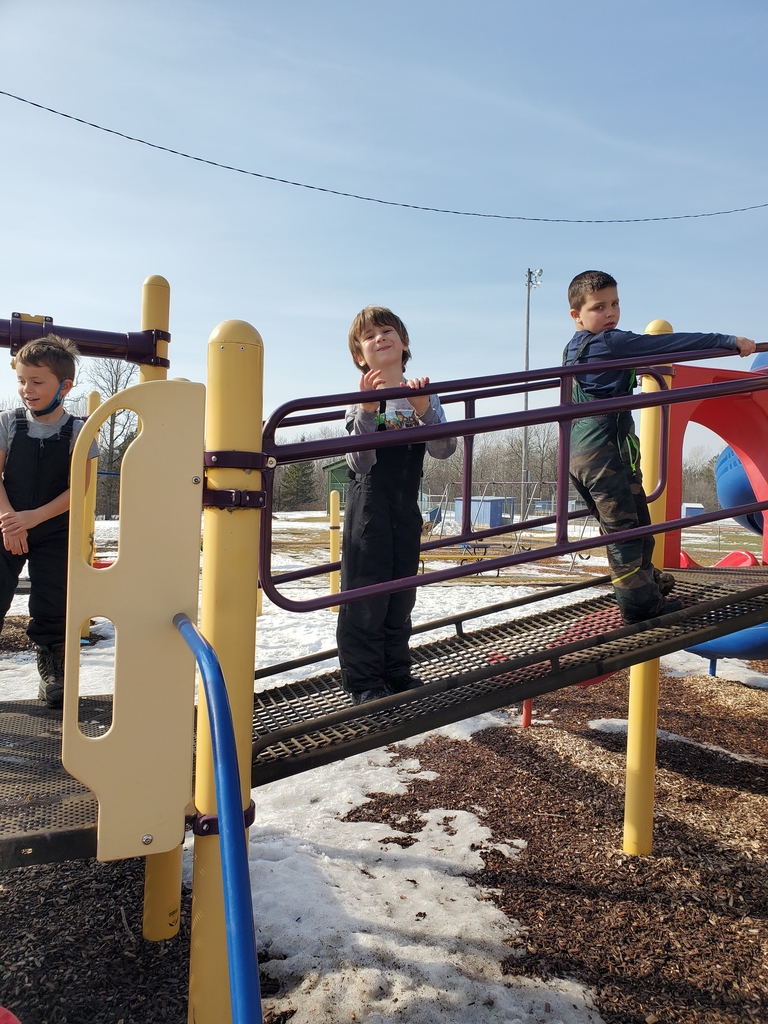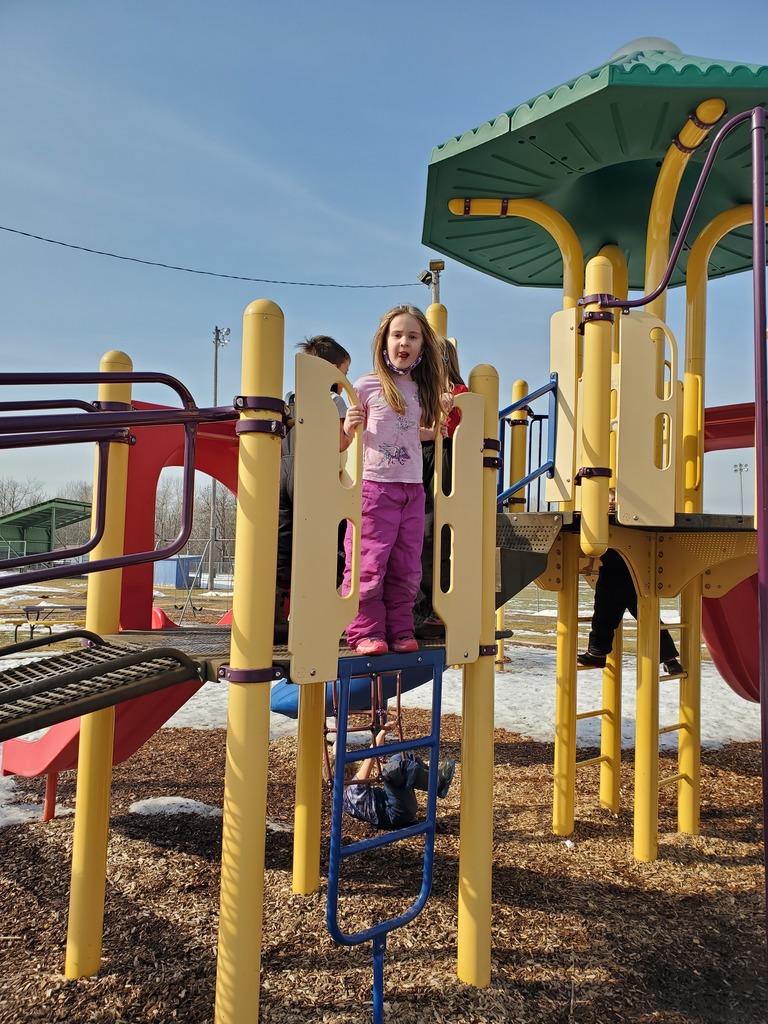 More 5th grade fun....fraction chains, MN animal adaptations, reading in the gym for "I Love to Read" day, and Dr. Villebrun reading her new favorite book to our class.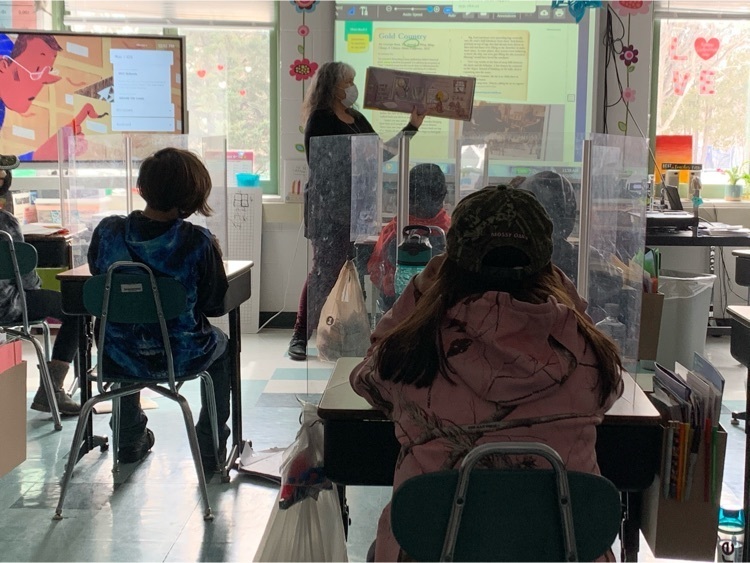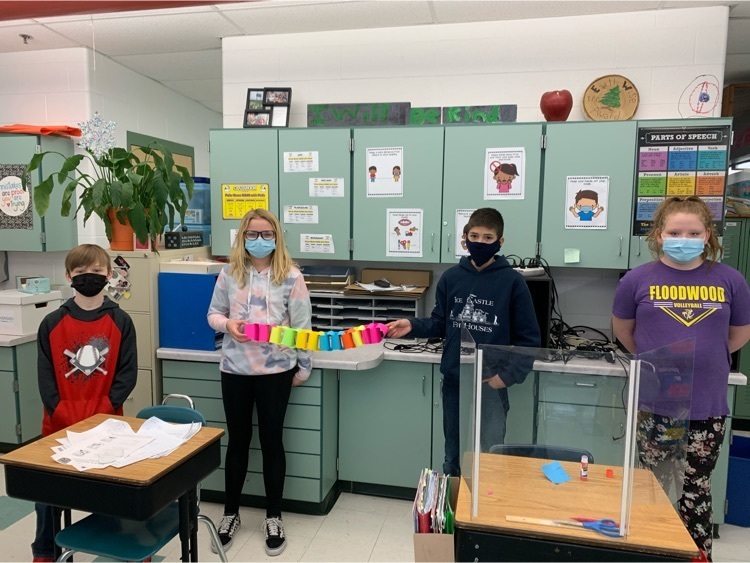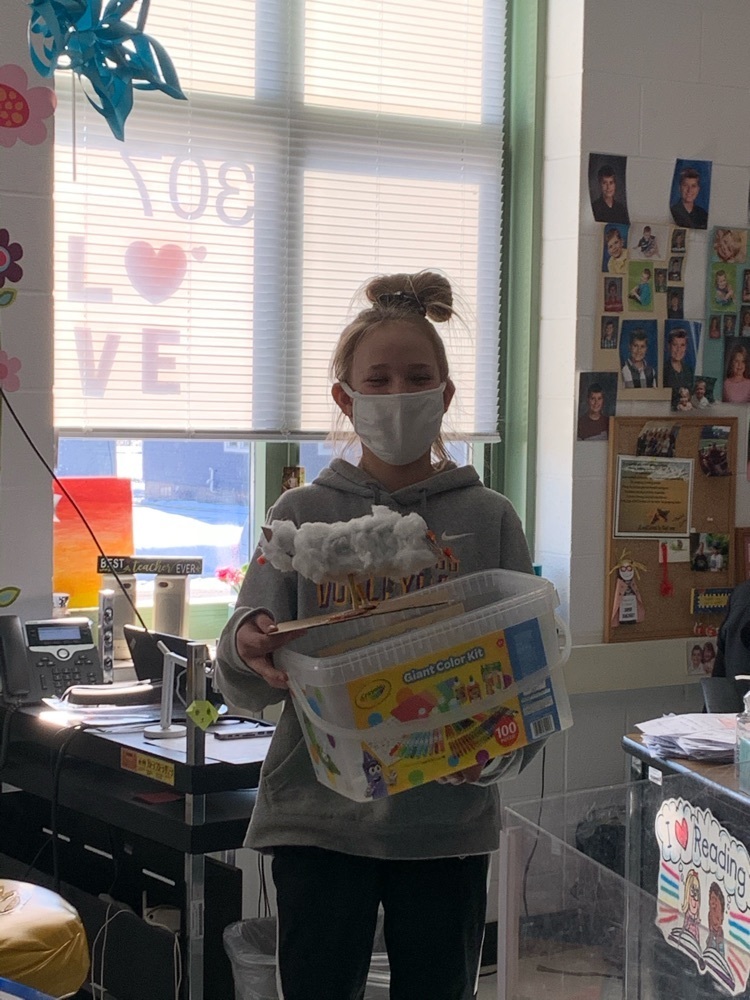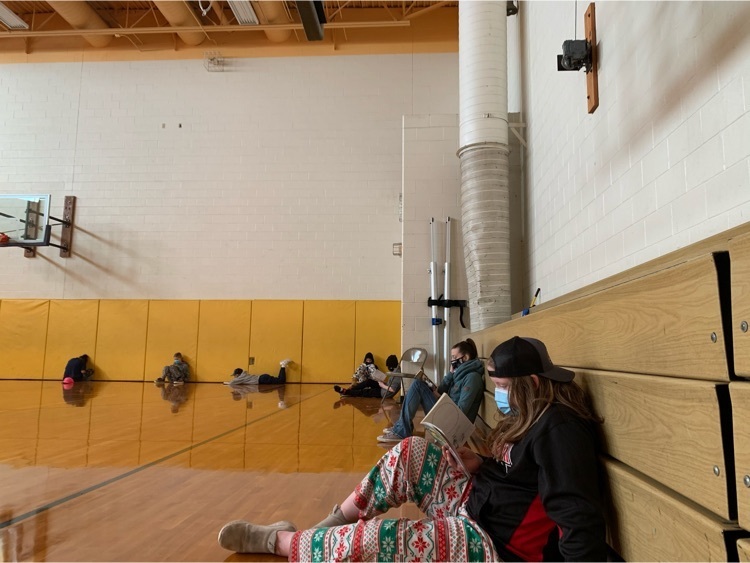 For science, the 5th grade created Google Slides and replicas of a chosen Biome.